Black Friday: Free Travel Duo with 50ml bottle purchase. Just add to cart.
Discovery Set
In the discovery set (6x 2ml), you will find the whole range of our olfactive masterpieces as extrait de parfum. We invite you to discover the world of pernoire – the scents that transform you into a new personality, the one you want to be.

Masar: The elixir of self-fulfillment inspired by the ultimate goal to find your true self, your purpose in life.

Vitias: The elixir of the Mediterranean romance is inspired by the first kiss on the beach. It will transform you into the lover you want to be for your summer romance.

Tierra: The elixir of happiness inspired by the passion and fire of the South American culture. It will transform you into a sensual and passionate individual filled with pure joy.

Amoral: The elixir of amorality inspired by the dark side of a human being, to get what you want no matter what the law, society, or your moral compass is telling you.

Mansa: The elixir of generosity inspired by Mansa Musa, Mansa means "king" or "ruler" in Maninka; the family name of the ruler of the Mali Empire. It is the olfactory metaphor of wealth and generosity.

Naki: The elixir of purity derived from Arabic, "Naki" symbolizes pure and untouched essence, reflecting the luminous spirit we all carry within us, often forgotten in the passage of time.

Please note that while each sample is guaranteed to contain a minimum of 2ml of perfume, some may contain even more! Consider this a delightful bonus as you embark on your olfactory journey. So, go ahead and indulge in a little extra luxury – it's all the better for you!

Masar notes: Yuzu, Ozonic Notes, Amber, Labdanum, Honey, Tobacco, Vanilla, Rosewood, Sandalwood, Leather and Animalic Notes

Vitias notes: Bergamot, Lime, Pink Pepper, Black Pepper, Angelica Root, Iris, Blond Woods, Gaiac, Marine Notes, Ambergris, White Musk.

Tierra notes: Aged Rum, Vanilla, Colombian Spices, Benzoin, Red Berries, Oud

Amoral notes: Key Lime, Black tea, Cardamom, Cinnamon, Cumin, smoked prunes, Violet, Iris, Oud, Cypriol, Orange blossom, ambery notes, Sandalwood, and Tonka.

Mansa notes: Blackberry, pink pepper, orris, oud, rose, amber, cassis, saffron, patchouly, heliotrope, moss and musk

Naki notes: Aldehyde, peach, almond blossom, passionfruit, fig leaves, sandalwood, white flowers, osmanthus, white musk, vanilla, seabreeze
With our discovery set, you get the chance to transform into every personality pernoire has created so far. Put it on your skin and feel how you become the person you want to be.
EXTRAORDINARY.
All of pernoire perfumes are unisex and are developed with both genders participating during the prototyping phase to ensure a true unisex perfume.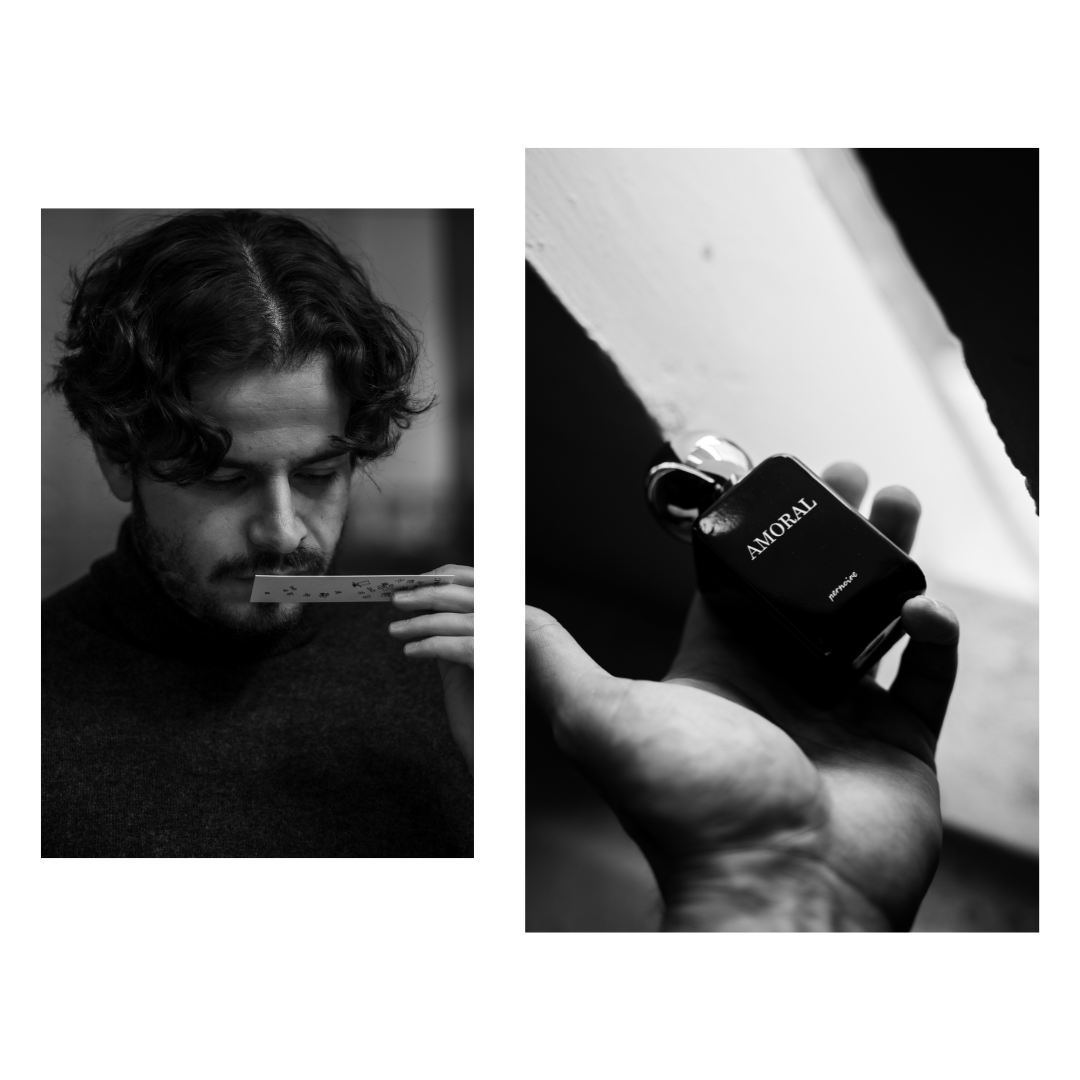 MADE IN SWITZERLAND
pernoire has made it's goal to have incredible perfume performance, lasting at least 12 hours on your skin. Using rare and natural essences but furthermore producing perfumes containing at least 25% oil in all pernoire perfumes, to ensure great sillage and performance.