Black Friday: Free Travel Duo with 50ml bottle purchase. Just add to cart.
Amoral - Extrait de Parfum
The city at night is your playground, the cold hard streets your work. People cannot explain your success nor the rise to the top. Rules are just another way to contain the masses from reaching the top, but not you, you have bent their morals in more ways than they could have imagined. Gained more notoriety and money by immoral actions, mysterious yet captivating, your essence is amoral.

Amoral means lacking a moral sense; unconcerned with the rightness or wrongness of something. You see lacking moral as an advantage, you wear immorality as your scent of choice.
Amoral is a unisex extrait de parfum with natural essences. 
Made in Zurich, Switzerland 
Key Lime, Black tea, Cardamom, Cinnamon, Cumin, smoked prunes, Violet, Iris, Oud, Cypriol, Orange blossom, ambery notes, Sandalwood and Tonka
We follow a code in society, which we consider a norm. However, certain people do not belong in that range, they are outsiders of society as they travers the dark paths to their own questionable success. How does immorality smell like? The scent will draw you in, without you quite realizing what it is what you are smelling. As mysterious as it is, as complex is Amoral.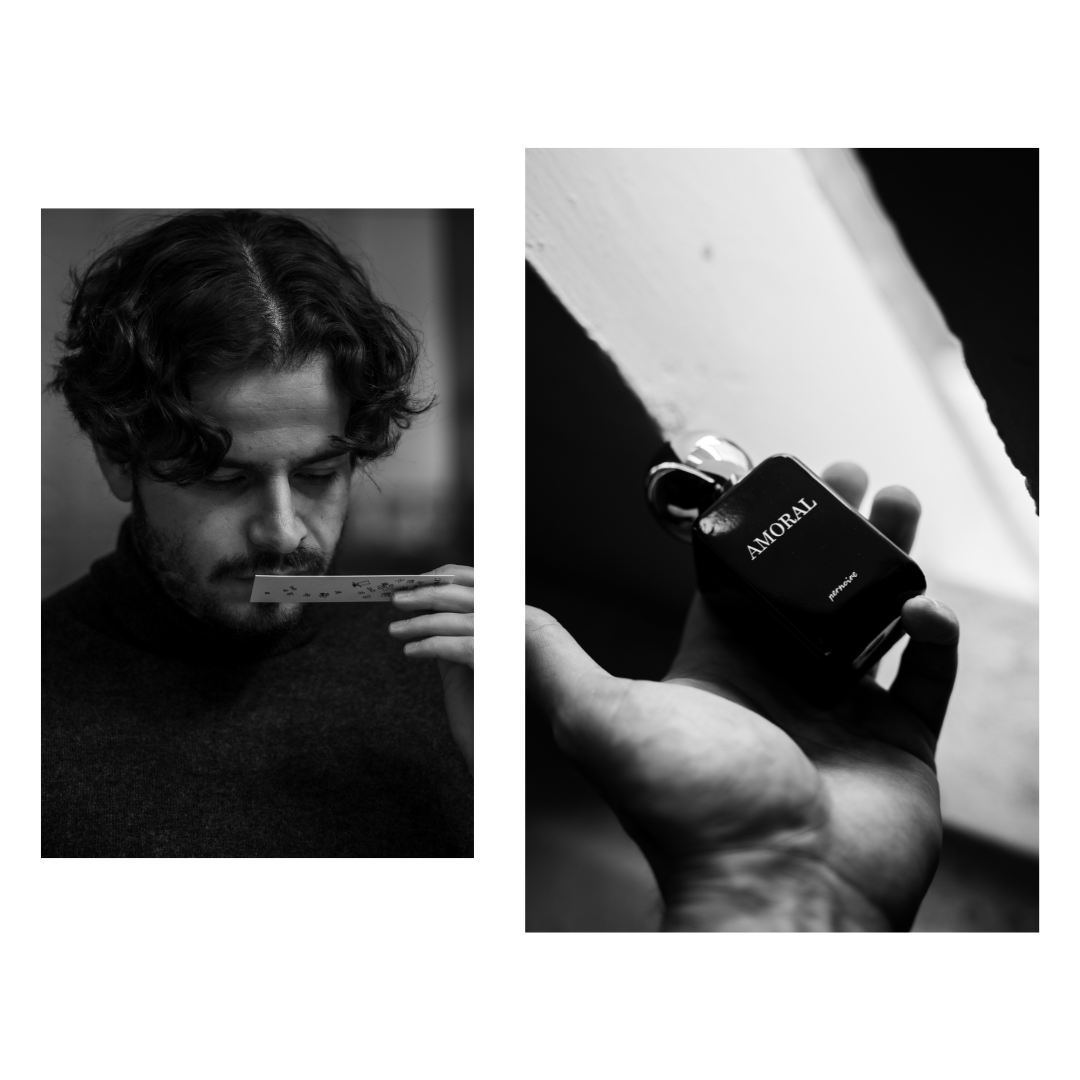 MADE IN SWITZERLAND
Pernoire has set its goal to deliver incredible perfume performance that lasts at least 12 hours on your skin. Using rare and natural essences, we further ensure that all pernoire perfumes contain at least 25% oil to guarantee great sillage and performance. Proudly handcrafted in Zurich, Switzerland, our fragrances epitomize the pinnacle of Swiss craftsmanship.
EXTRAORDINARY.
Our perfumes are more than just a scent; they're a statement. We blend high-quality craftsmanship with eco-friendly choices, making luxury that feels good for the planet.
Transcending traditional gender norms, our scents invite everyone into an inclusive olfactory experience, celebrating individuality while honoring the planet.