Black Friday: Free Travel Duo with 50ml bottle purchase. Just add to cart.
Exclusive Gift - Voucher with Discovery Set
Give the gift of an iconic fragrance experience with pernoire's exclusive gift set. This includes a voucher for a 50ml bottle and a Discovery Set, containing our complete collection of olfactory artworks as Extrait de Parfum. This invitation to explore our fragrances allows the choice of the perfect scent, making it the ideal gift for an unparalleled fragrance experience.


Here's how it works:
Order the gift set:

Choose this extraordinary gift, and we will ship it globally to any address, making someone's day special.

Deliver the Discovery Set:

The gifted person receives the lovingly curated set to experience the variety of our perfume collection.

Select the favorite fragrance:

With the voucher, the recipient can order their preferred scent in a 50ml bottle.

 
One Year Validity: The voucher is valid for one year from the purchase date and provides ample time to select the perfect fragrance.
Order now: Gift the unforgettable fragrance experience of the pernoire gift set, a present that remains in memory and opens the world of scents in a special way.
Discover the allure of pernoire perfumes with our exclusive voucher. Redeem for any fragrance from our collection, excluding limited editions. Enhance your scent journey with a complimentary Discovery Set, included with your purchase.
Treat someone special to an unforgettable sensory journey with our exclusive gift voucher. By purchasing this voucher, you not only offer the gift of choice but also an invitation to explore our exquisite collection. Alongside the voucher, which can be redeemed for any classic pernoire perfume (excluding limited editions), the recipient will receive a complimentary Discovery Set. This thoughtful gift is the perfect way to entice your loved ones with the luxurious world of fine fragrances.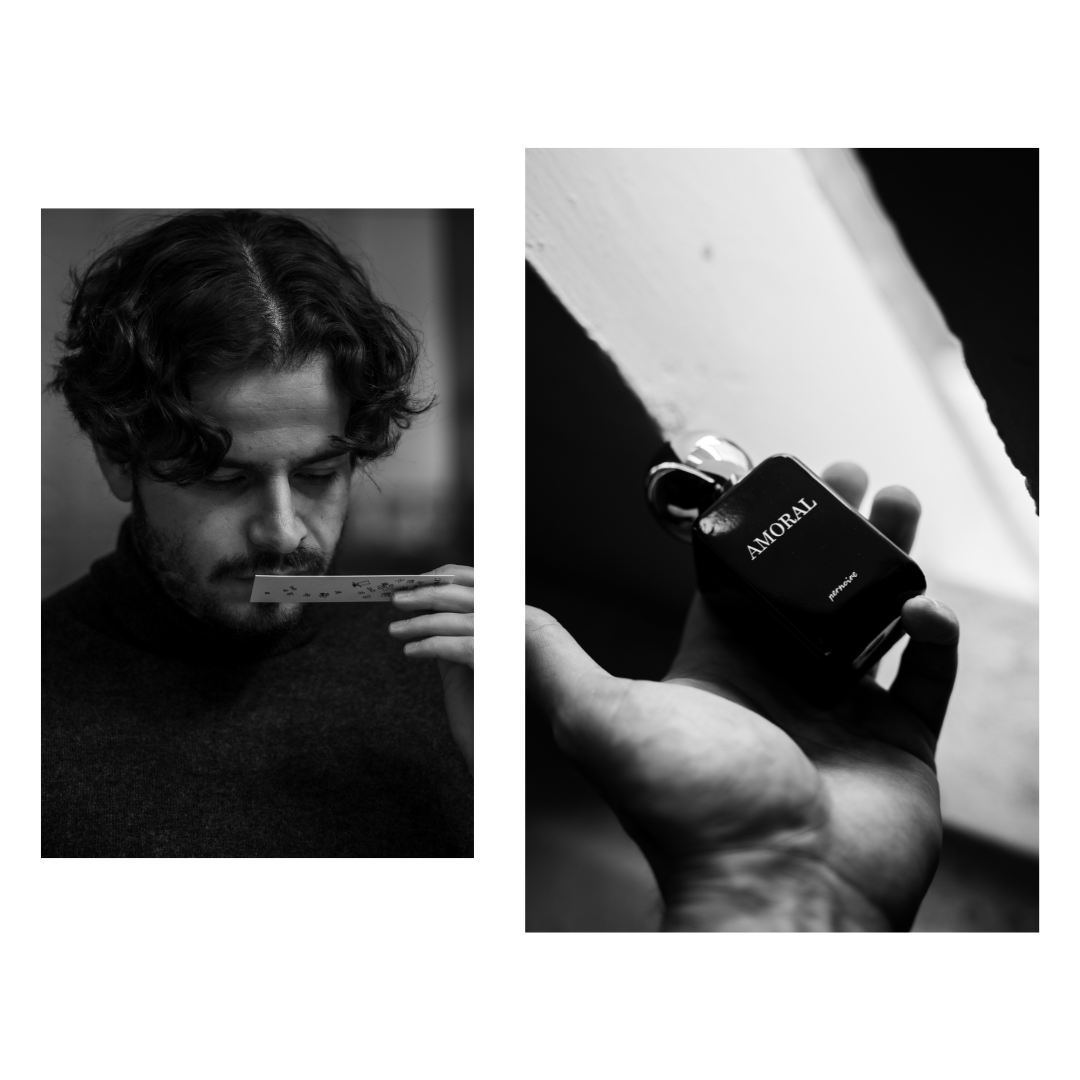 MADE IN SWITZERLAND
Pernoire has set its goal to deliver incredible perfume performance that lasts at least 12 hours on your skin. Using rare and natural essences, we further ensure that all pernoire perfumes contain at least 25% oil to guarantee great sillage and performance. Proudly handcrafted in Zurich, Switzerland, our fragrances epitomize the pinnacle of Swiss craftsmanship.
EXTRAORDINARY.
Our perfumes are more than just a scent; they're a statement. We blend high-quality craftsmanship with eco-friendly choices, making luxury that feels good for the planet.
Transcending traditional gender norms, our scents invite everyone into an inclusive olfactory experience, celebrating individuality while honoring the planet.