Black Friday: Free Travel Duo with 50ml bottle purchase. Just add to cart.
Mansa - Extrait de Parfum
Mansa Musa was the ruler of the Mali Empire in the 13th century. During his reign, Mali was one of the richest kingdoms of Africa, and Mansa Musa was among the richest individuals in the world. During his pilgrimage to Mecca, he built mosques, met with the Sultan of Egypt, and spent so much gold that it caused a 12 year gold inflation.

Spanish cartographers, depicted Mansa Musa in the atlas, sitting on a throne, holding a nugget of gold and a golden staff. Mansa means "king" or "ruler" in Maninka; the family name of the ruler of the Mali Empire. It is the olfactory metaphor of wealth and generosity.
Mansa is a unisex extrait de parfum with natural essences. 
Made in Zurich, Switzerland 

Mansa's fragrance captivated judges at the Art and Olfaction Awards 2023, becoming a finalist among 1000+ blind submissions. Chosen blindly by industry professionals, Mansa's scent secured a top 10 position, showcasing the pernoire's commitment to quality and innovation.

Blackberry, pink pepper, orris, oud, rose, amber, cassis, saffron, patchouly, heliotrope, moss and musk.
The goal with Mansa was to create an olfactory personality that represents generosity and wealth. pernoire was always fascinated by individuals that left their prints on the history books, naturally, Mansa Musa was chosen. Musa went on hajj to Mecca in 1324, traveling with an enormous entourage and a vast supply of gold. En route, he spent time in Cairo, where his generous gift-giving is said to have noticeably affected the value of gold in Egypt and garnered the attention of the wider Muslim world.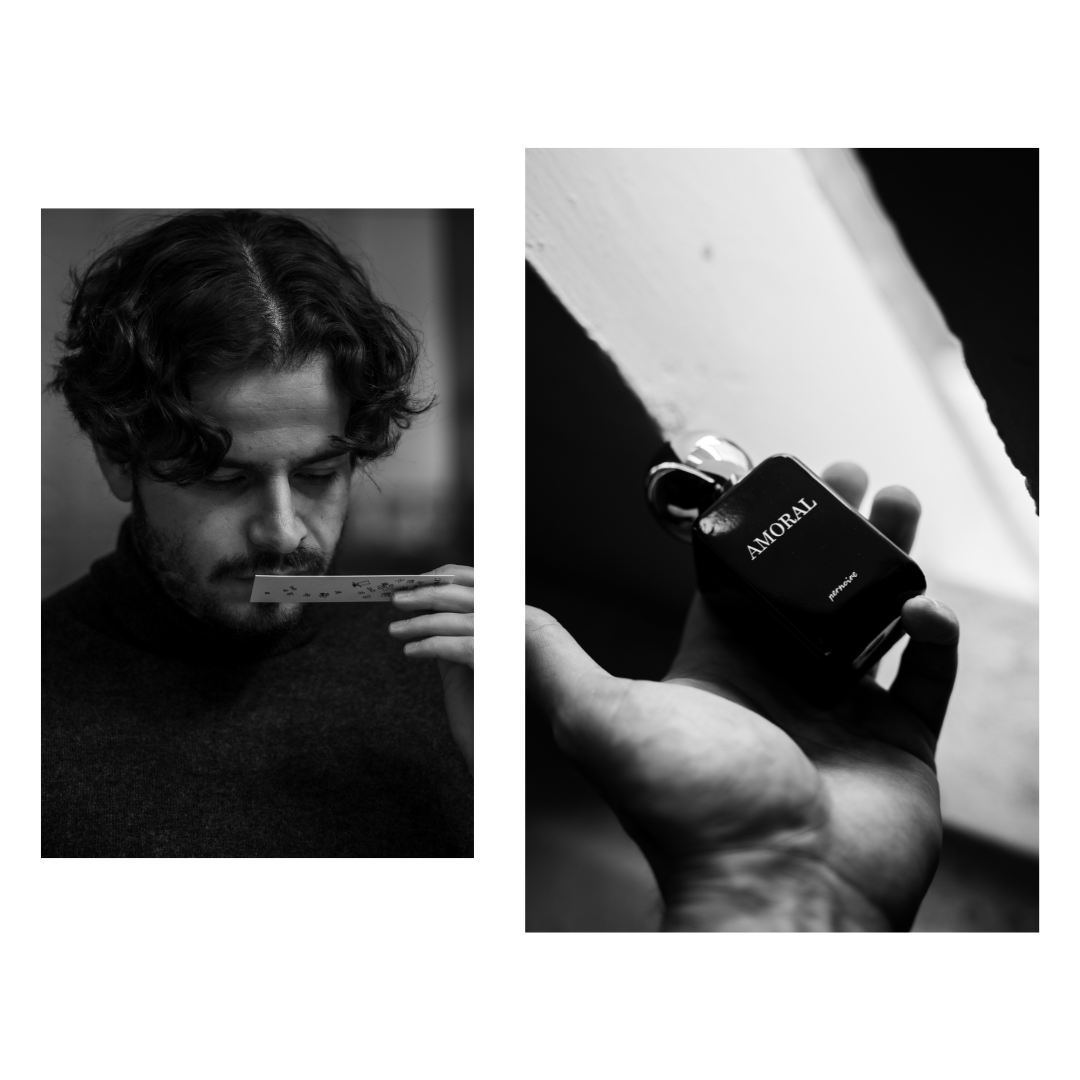 MADE IN SWITZERLAND
Pernoire has set its goal to deliver incredible perfume performance that lasts at least 12 hours on your skin. Using rare and natural essences, we further ensure that all pernoire perfumes contain at least 25% oil to guarantee great sillage and performance. Proudly handcrafted in Zurich, Switzerland, our fragrances epitomize the pinnacle of Swiss craftsmanship.
EXTRAORDINARY.
Our perfumes are more than just a scent; they're a statement. We blend high-quality craftsmanship with eco-friendly choices, making luxury that feels good for the planet.
Transcending traditional gender norms, our scents invite everyone into an inclusive olfactory experience, celebrating individuality while honoring the planet.