Black Friday: Free Travel Duo with 50ml bottle purchase. Just add to cart.
Travel Size | Duo
Introducing the Travel-Size Perfume Duo: Your personalized perfume experience, featuring our exquisite 7.5ml fragrances, curated by you, for you.

Our 7.5ml bottles are perfect for on-the-go, allowing you to easily transition your fragrance based on your mood or occasion. Slip them into your purse, gym bag, or carry-on luggage – they're designed to travel with you, providing a personal escape into the world of Pernoire whenever you need it.

Please note: This product is only available for purchase in bundles of two.


Masar notes: Yuzu, Ozonic Notes, Amber, Labdanum, Honey, Tobacco, Vanilla, Rosewood, Sandalwood, Leather and Animalic Notes

Vitias notes: Bergamot, Lime, Pink Pepper, Black Pepper, Angelica Root, Iris, Blond Woods, Gaiac, Marine Notes, Ambergris, White Musk.

Tierra notes: Aged Rum, Vanilla, Colombian Spices, Benzoin, Red Berries, Oud

Amoral notes: Key Lime, Black tea, Cardamom, Cinnamon, Cumin, smoked prunes, Violet, Iris, Oud, Cypriol, Orange blossom, ambery notes, Sandalwood, and Tonka.

Mansa notes: Blackberry, pink pepper, orris, oud, rose, amber, cassis, saffron, patchouly, heliotrope, moss and musk

Naki notes: Aldehyde, peach, almond blossom, passionfruit, fig leaves, sandalwood, white flowers, osmanthus, white musk, vanilla, seabreeze
With our travel size, you get the chance to transform into every personality pernoire has created so far. Put it on your skin and feel how you become the person you want to be and now even more mobile with our 7.5ml size
EXTRAORDINARY.
All of pernoire perfumes are unisex and are developed with both genders participating during the prototyping phase to ensure a true unisex perfume.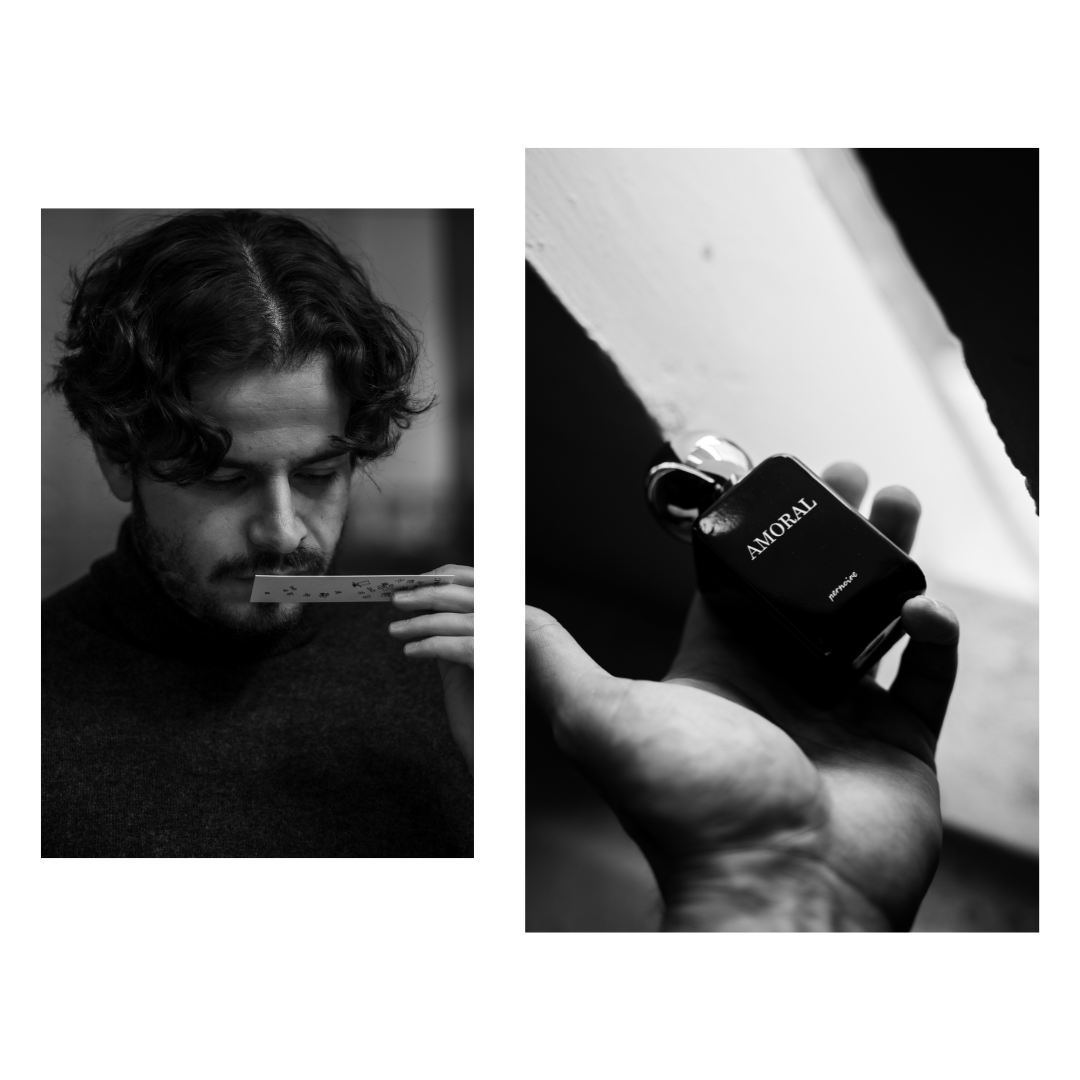 MADE IN SWITZERLAND
pernoire has made it's goal to have incredible perfume performance, lasting at least 12 hours on your skin. Using rare and natural essences but furthermore producing perfumes containing at least 20% oil in all pernoire perfumes, to ensure great sillage and performance.