Black Friday: Free Travel Duo with 50ml bottle purchase. Just add to cart.
Masar - Extrait de Parfum
To become yourself, one must seek the discomfort of new uncharted territory. Only by facing challenges, can we grow and find out who we really are. By going against the grain can you determine what makes you unique. Only by challenging your public persona and focusing on who you truly are, can you succeed. Soley by finding your own path and your own destiny, can you be your true self.

Masar means path in Arabic. The dragonfly represents the path, the metamorphosis, to become your true self.
Masar is a unisex extrait de parfum with natural essences. 
Made in Zurich, Switzerland 
50ml
Yuzu, Ozonic Notes, Cinnamon, Amber, Labdanum, Clove, Honey, Tobacco, Vanilla, Rosewood, Tonka, Leather Sandalwood, Leather and Animalic Notes.
Masar is the symbol to become independent. As a homage to the founders Robin Dünner and Nico Mannino, Masar represents that idea, that desire to create something truly unique. The path was filled with risk, stress, and many challenges - you step out of your comfort zone. Because of this, it was clear that the first fragrance from the house of pernoire had to reflect the personality of the self-confident entrepreneur.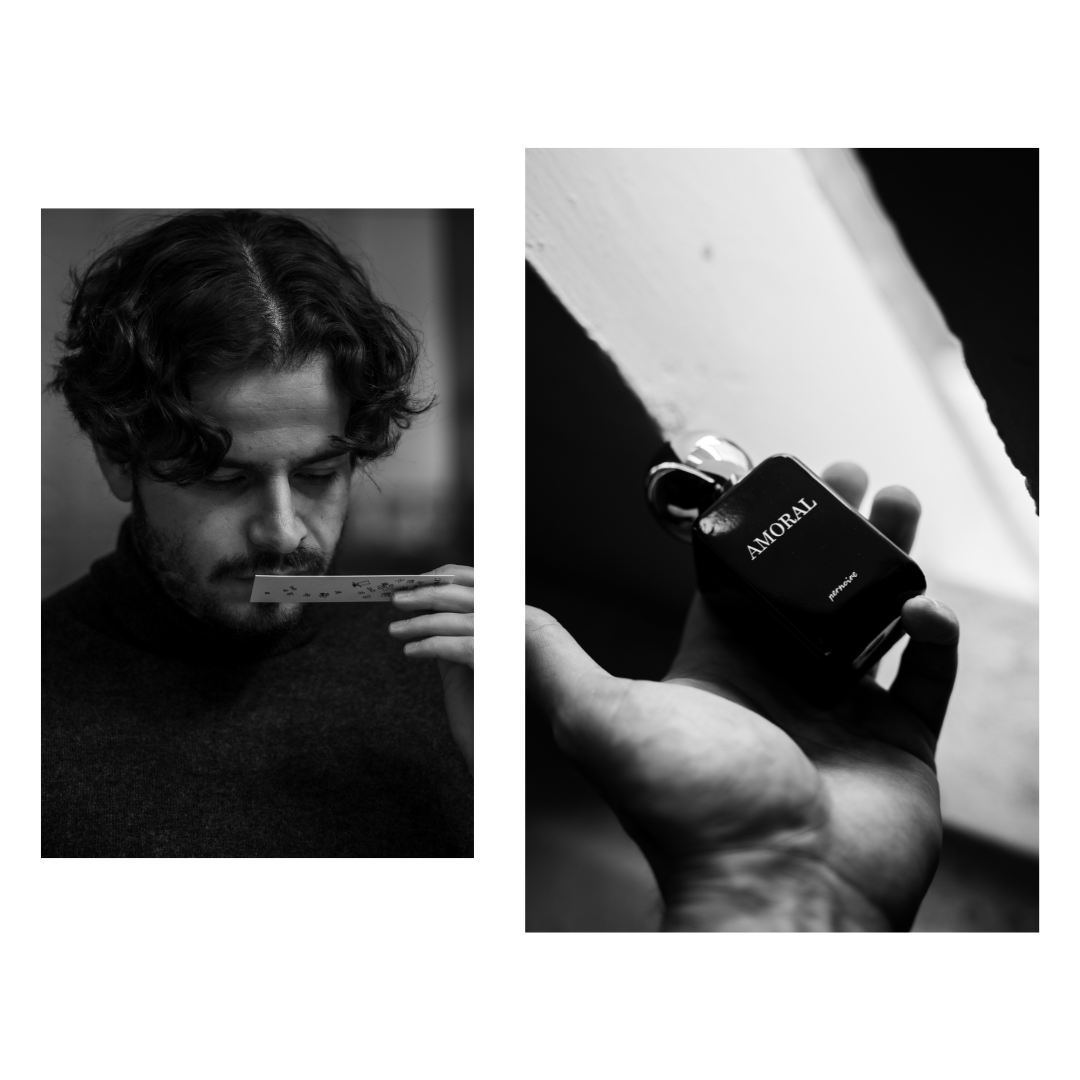 MADE IN SWITZERLAND
Pernoire has set its goal to deliver incredible perfume performance that lasts at least 12 hours on your skin. Using rare and natural essences, we further ensure that all pernoire perfumes contain at least 25% oil to guarantee great sillage and performance. Proudly handcrafted in Zurich, Switzerland, our fragrances epitomize the pinnacle of Swiss craftsmanship.
EXTRAORDINARY.
Our perfumes are more than just a scent; they're a statement. We blend high-quality craftsmanship with eco-friendly choices, making luxury that feels good for the planet.
Transcending traditional gender norms, our scents invite everyone into an inclusive olfactory experience, celebrating individuality while honoring the planet.