Black Friday: Free Travel Duo with 50ml bottle purchase. Just add to cart.
Naki - Extrait de Parfum
The origin of every soul is its pure and untouched essence. As we age, external forces can diminish the purity of our souls. However, when we look back to our beginnings, we often recognize our light-heartedness and good faith. These traits are often forgotten in old age and are replaced by skepticism and mistrust due to various experiences. But this purity and impartiality that was present in each of us is key to a healthy society. It is the essence of pure and eternal youth.
"Naki" means "pure" in Arabic and is a metaphor for the pure and eternal soul. It is the transformation to the pure and authentic person that we may have forgotten how to be.
Naki is a unisex extrait de parfum with natural essences. 
Made in Zurich, Switzerland 

50ml
Aldehyde, peach, almond blossom, passionfruit, fig leaves, sandalwood, white flowers, osmanthus, white musk, vanilla, seabreeze
Kimmy Repond's passion for figure skating and dedication to her craft embodies the Naki concept of balancing experience and purity. Just like the sport, where technical skill and artistic expression are both necessary, Kimmy's journey has taught her valuable lessons on resilience while still holding onto her love for skating. This collaboration celebrates the harmony between purity and experience that is embodied by both figure skating and the Naki concept.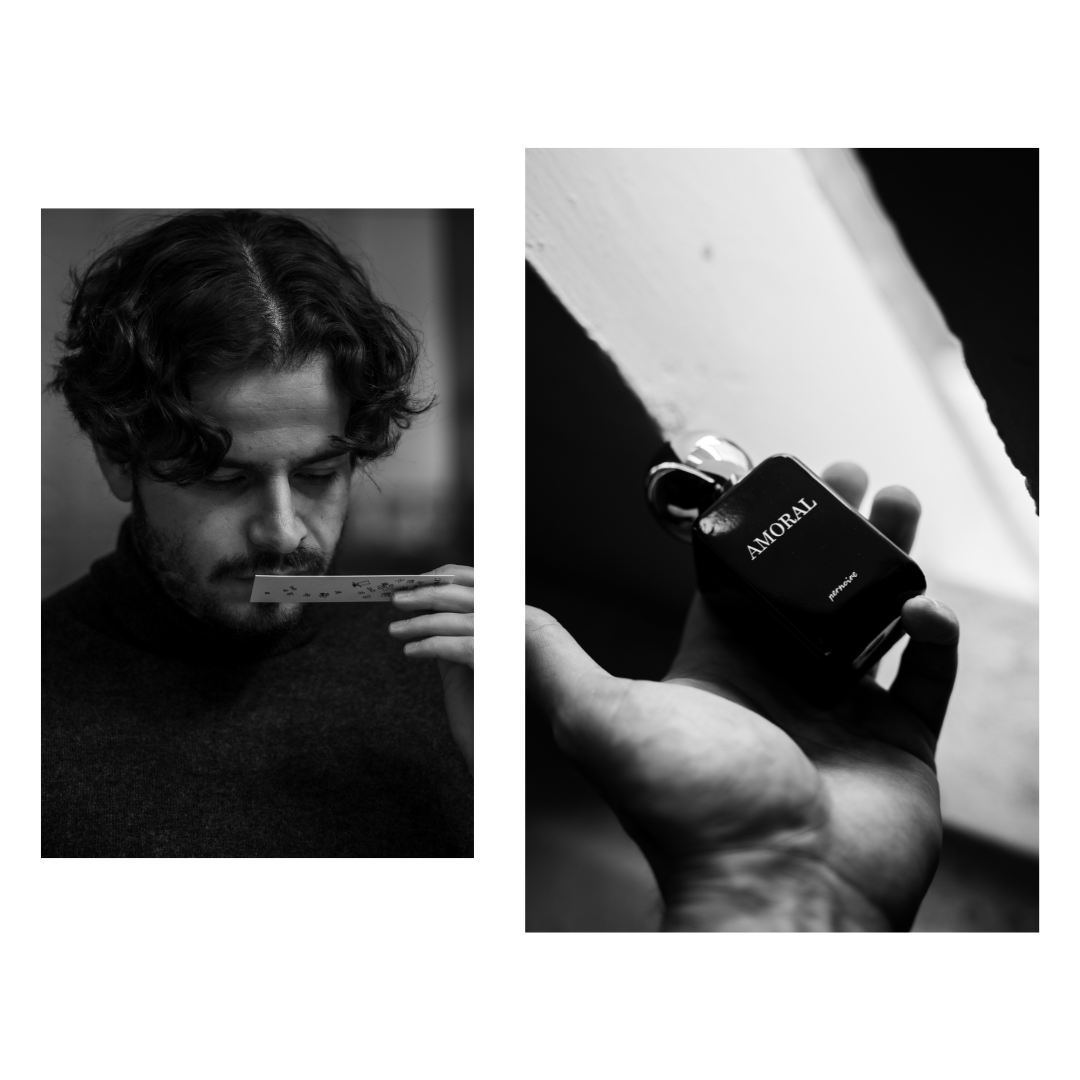 MADE IN SWITZERLAND
Pernoire has set its goal to deliver incredible perfume performance that lasts at least 12 hours on your skin. Using rare and natural essences, we further ensure that all pernoire perfumes contain at least 25% oil to guarantee great sillage and performance. Proudly handcrafted in Zurich, Switzerland, our fragrances epitomize the pinnacle of Swiss craftsmanship.
EXTRAORDINARY.
Our perfumes are more than just a scent; they're a statement. We blend high-quality craftsmanship with eco-friendly choices, making luxury that feels good for the planet.
Transcending traditional gender norms, our scents invite everyone into an inclusive olfactory experience, celebrating individuality while honoring the planet.